we have the perfect location for your dream house
we have the perfect location for your dreamhouse in Piemonte
Are you ready to bring your dream project to life? Look no further. We have the perfect location for you. Our website showcases just a glimpse of the many projects we can offer. With our extensive local network and expertise, we can find the perfect project that matches your unique dreams and needs.

At our company, we prioritize understanding your vision. The more you can tell us about your dream project, the better equipped we are to find the ideal match. Whether you're looking for a stunning residential property, a profitable commercial venture, or a unique investment opportunity, we're here to make it happen.

Through our established local connections and industry experience, we have access to an extensive range of projects that may not be readily available on our website. We take pride in our ability to deliver tailored solutions that align with your specific requirements.

Don't hesitate to reach out to us. We encourage you to call and share the details of your dream project with us. Our dedicated team is ready to listen, understand, and work tirelessly to find the project that exceeds your expectations.

By leveraging our vast network, we ensure a seamless and efficient process of matching your dreams with the perfect project. Let us handle the legwork, saving you time and effort in your search for the ultimate project.

Contact us today, and let's discuss your dream project in detail. Together, we'll turn your vision into a reality. Your dream project awaits, and we're here to make it happen.

Please also take a look at our sister website https://www.monferratoproperties.com

– Jesper Remo & Santino Golino
Projects
Projects for sale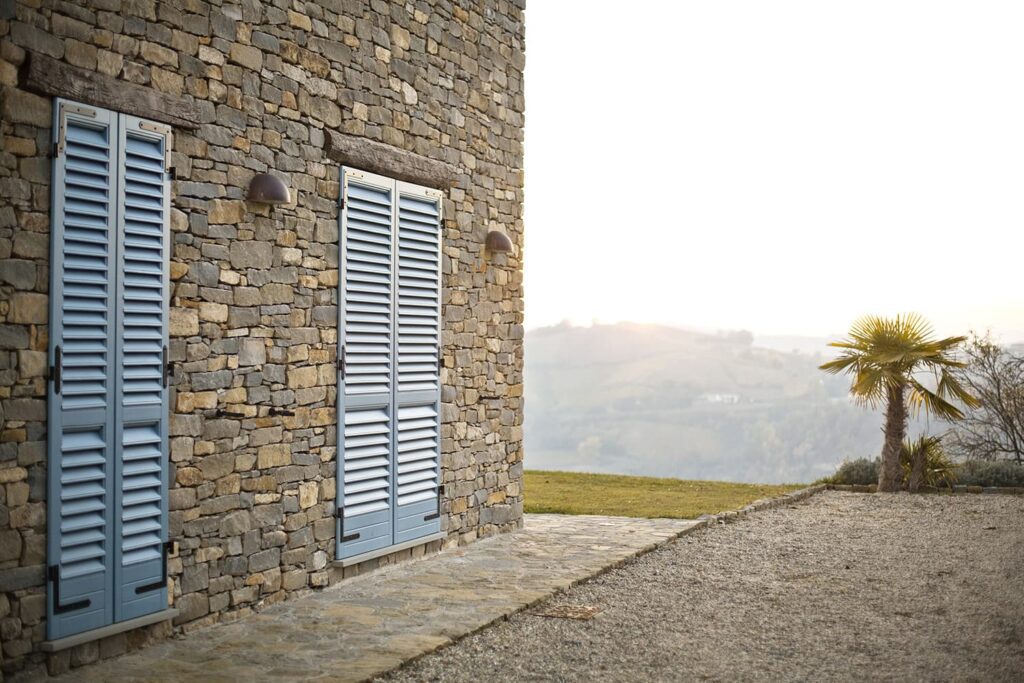 See our current projects for sale. We always have a lot of exciting projects to look at.
Our Previous projects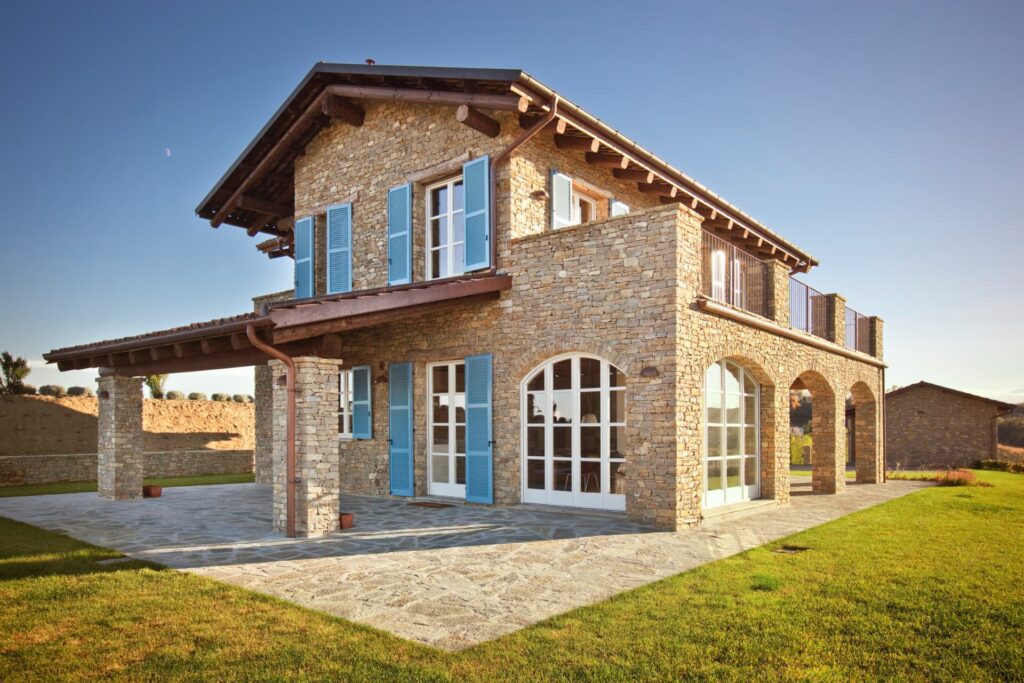 Take a look at some of our finished projects and find inspiration to your own project.
How we build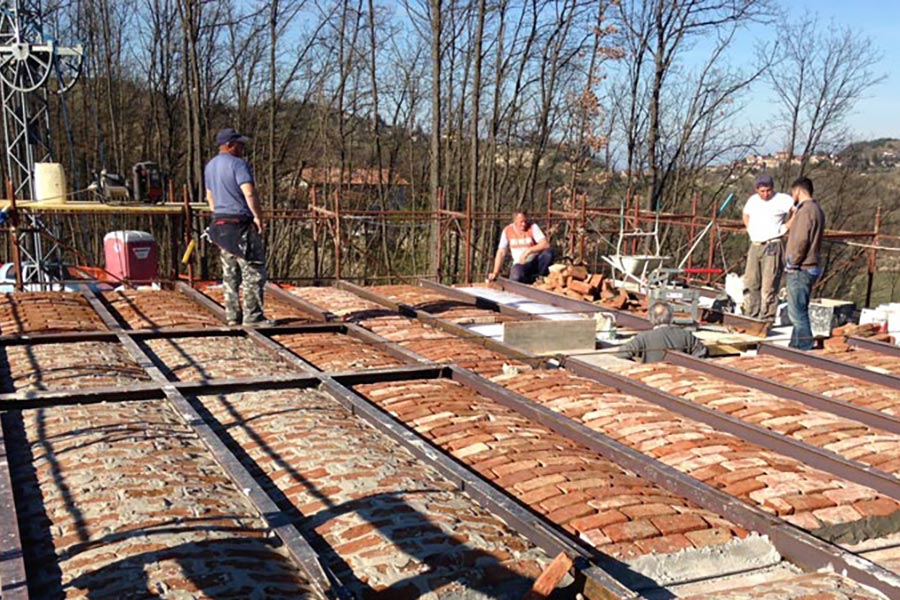 Take a look on how we build our projects. We only work with the very best local craftsmen
FINDING THE RIGHT LOCATION
Welcome to our website, where we excel at helping you discover the perfect location for your dream Italian house.
At our company, we specialize in the timeless charm of old rustic stone houses that beautifully capture the essence of the area. Our dedicated team invests considerable effort into identifying the most captivating projects.
Our primary focus is on unearthing unique and extraordinary places boasting breathtaking views, tranquility, and privacy. Additionally, we ensure that each location we recommend is fully compliant with all necessary permissions, enabling you to construct your Italian dream house without any complications.
Discover the allure of our handpicked selection of old rustic stone houses, carefully curated to embody the distinctive character of the region. With our expertise and meticulous attention to detail, we offer you an opportunity to find a truly remarkable property that aligns perfectly with your vision.
Explore our website now and embark on an exciting journey to finding the ideal location for your Italian dream house.
Contact us today, and let us help you turn your vision into a reality.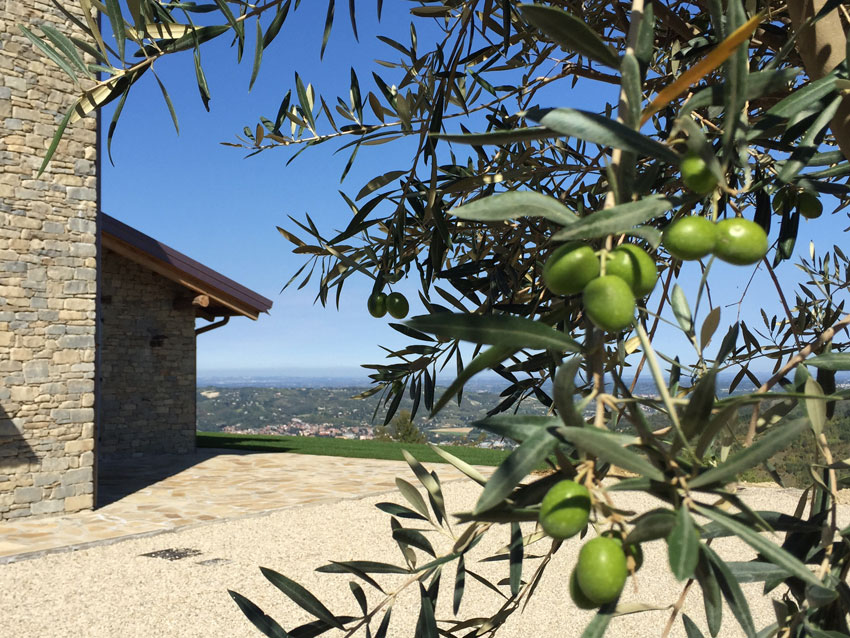 DISCOVER THE TRANSPARENT AND AFFORDABLE COST OF OUR SERVICES
Are you wondering how much it actually costs to secure your dream location? Look no further. At our company, we believe in providing a flexible and uncomplicated purchase process, ensuring your peace of mind every step of the way.
Once we've found your ideal property or project, it becomes our duty to streamline the transaction for you. Our dedicated team goes the extra mile to ensure that the property is free of loans or any other legal obligations. We provide you with comprehensive written documentation, professionally translated into English, so you can fully understand the details of the transaction.
We understand the importance of minimizing financial obligations, such as the "imposta di Registro" (stamp duty) and "Catasto" (land registration). With our expertise, we work diligently to reduce these costs to a minimum, ensuring that your investment remains as affordable as possible.
When it comes to the notary process, we've got you covered. Our team ensures a smooth and hassle-free transaction, handling all the practical matters associated with the deal. You can rely on us to take care of the necessary paperwork and facilitate a seamless closing process.
Now, let's talk about the cost of our services. To maintain transparency and provide you with exceptional value, we charge a fixed fee of only €12,000. This all-inclusive fee covers our comprehensive range of services, from location scouting to the finalization of the transaction.
With our affordable pricing and dedication to your satisfaction, you can confidently make the most of our services without worrying about hidden costs or surprises along the way.
Contact us today to discuss your requirements and let us help you secure your dream location at a fair and transparent price. We're here to make your property acquisition experience as smooth and cost-effective as possible.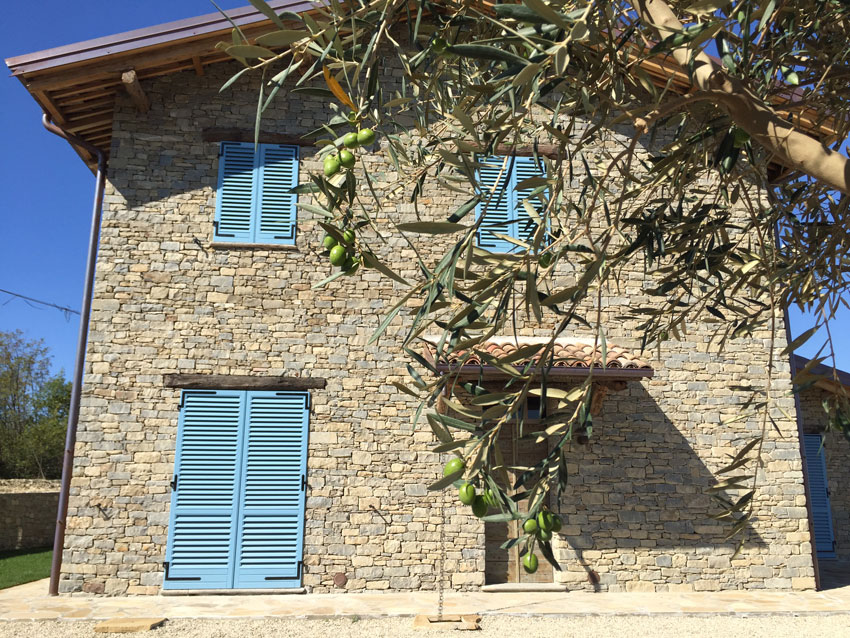 REFERENCE
Safe & very professional SERVICE
"Buying a house has to be a very safe process for me as well as a good investment.
We had been looking for a house in other areas of Italy for quite a while without finding exactly what we were looking for. Then I saw Jesper's homepage and that was the start of our adventure here in Piemonte. Jesper found our house and together with his English administrator they supervised the renovation. We had no major issues during the many months of the renovation and we felt safe all the way. Jesper and his network has thus provided the safety and local experience that we needed. I am sure that I have made a good investment as well. I have already received some offers on my house, which is a fair bit higher than what we have paid. However we are not interested in selling. For me and my family, the adventure here in Piemonte has just begun. We owe that to Jesper and his team!"
– CASPER RASMUSSEN, DENMARK
discover a hidden gem: a unique rental place in a converted old church. ready for bookings in 2024.
There's something magical about taking a leisurely drive through unexplored areas, venturing down roads you've never traveled before. You never know what hidden treasures await around the next curve. Almost six years ago, during one of these spontaneous journeys, I stumbled upon a breathtaking sight—a beautiful, abandoned small church/chapel tucked away on a tranquil road. I couldn't resist stopping and stepping out of my car. The location was simply extraordinary, and it felt as if the old church had been patiently waiting for my arrival. In that instant, I fell head over heels in love with the place.
Filled with excitement, I called my business partner, Santino, who rushed over in his car. We both knew that we had stumbled upon something truly special. We made a spontaneous decision right then and there: we would explore the possibility of purchasing the church and obtaining permission to convert it into a unique rental place. We were well aware that this endeavor would be incredibly challenging and time-consuming, potentially taking years to complete.
Today, I am thrilled to share the news that we have succeeded in our ambitious venture. The conversion work has already commenced, and this magnificent historical site is set to be transformed into a two-bedroom rental haven. With a 4×10 infinity pool that overlooks the mesmerizing vineyards and offers breathtaking views of the majestic Alps on the horizon, this place will truly be one-of-a-kind. We are eagerly anticipating its grand opening for bookings in the spring of 2024.
Stay tuned for updates as we bring this extraordinary project to life. Follow our journey of restoring and repurposing this ancient church, breathing new life into its walls while preserving its rich history and unique charm. Immerse yourself in the tranquil beauty of the surroundings, unwind by the infinity pool, and let the serenity of the vineyards captivate your senses.
Whether you're seeking a romantic getaway, a peaceful retreat, or a memorable vacation experience, our converted old church promises to be an unparalleled destination. Indulge in the perfect blend of history, luxury, and natural beauty. Every detail of the restoration process is carefully planned to ensure an unforgettable stay for our future guests.
We eagerly await the opportunity to welcome you to this exceptional rental place. Stay tuned for further updates and announcements regarding bookings and availability. This hidden gem will soon be ready to enchant and inspire travelers from near and far.
Follow our journey and be among the first to experience the magic of this converted old church. Book your stay in this unique rental place and create memories that will last a lifetime. We can't wait to share this extraordinary experience with you.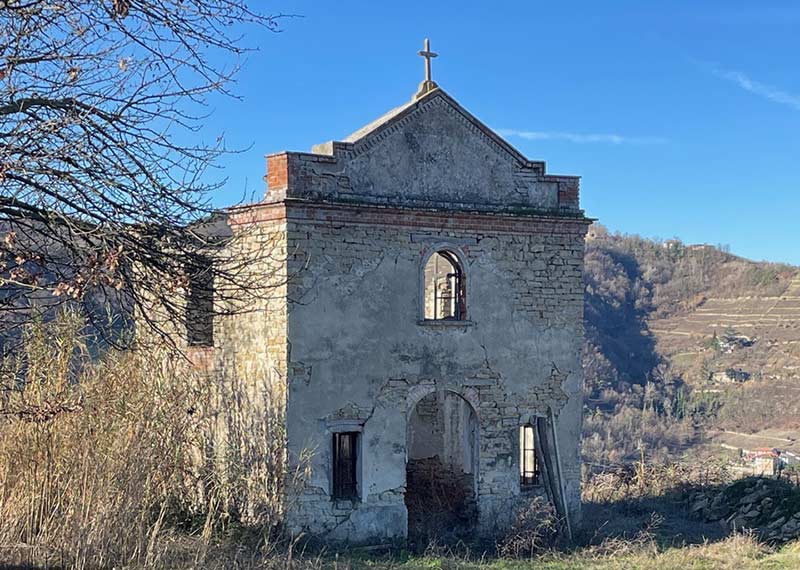 we're excited to hear all about your dream house
Our mission is to make your vision a reality, and we're dedicated to finding the perfect location just for you.
While the projects showcased on our website offer a glimpse into what we can provide, they represent only a fraction of the projects available. Thanks to our extensive local network, we have the ability to swiftly locate the project that perfectly aligns with your unique dreams and needs.
The more details you can share with us, the better equipped we'll be to uncover that one-of-a-kind project you've been yearning for. So, don't hold back! The more we know, the easier it becomes to find the project that truly captures your dreams. Let's embark on this exciting journey together!


Please don't hesitate to call me +39 346 9602 659 or send me and email jremo@house-in-piemonte.com